New Stacked Trio Studs
$

32.00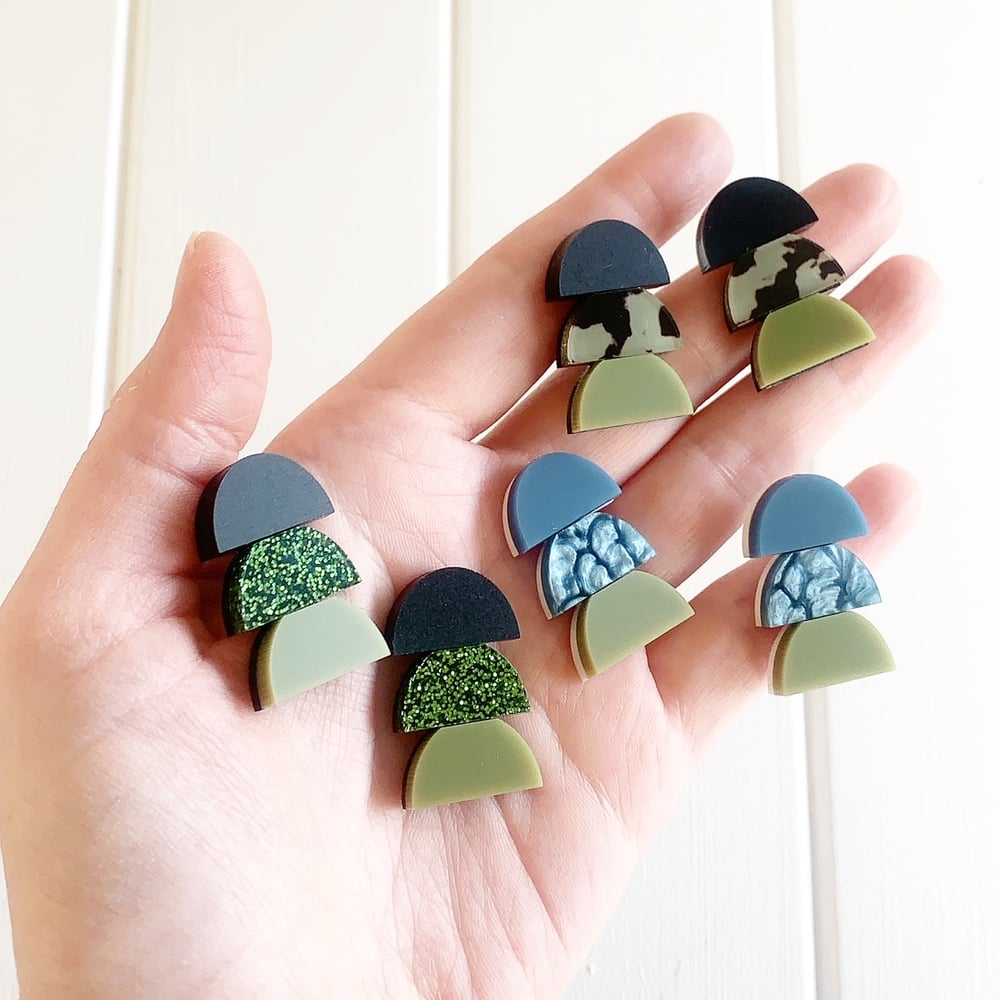 Say hello to the newest members of the 'stacked stud' family!
This is one of our most popular designs and already come in a collection of beautiful colour combinations ♡
These new colours are so beautiful and have paired so well with my autumn wardrobe. The teal topped pair is a gorgeous combination of colours and the black and olive combinations are most definitely everyday essentials! Want to add some sparkle to your day? Go for the glittery pair - it's a subtle sparkle with the black background and they look stunning on the lobe!
Available in the following three new colour combinations:
- Black (matte finish), blonde tortoise shell and olive (matte finish) bottom
- Black (matte finish), olive glitter and olive (matte finish) bottom
- Teal top (matte finish), titanium coral and olive (matte finish) bottom
Measuring approximately 2.9cm long and 1.8cm at their widest point.
These studs were created because I want to wear studs but I also want to wear something statement-y. The hanging semi-circle shape is cute too, contemporary yet still basic.
I played around with the size of this design for a long time to make them sit on the lobe and hang perfectly. They are super lightweight and made from the most beautiful combination of acrylics to showcase seasonal colour and texture.
Lovingly handmade by me just outside of Canberra, Australia. These earrings have been created using hypo-allergenic surgical steel backs and posts, great for sensitive ears.
All Murphy & Me items are handmade so there may be some slight imperfections such as earring pair patterns not being 100% identical. The height of some pieces may not be flush and this is not considered an imperfection.
However, I do my best to ensure they are as close as possible.
Earrings come packaged on our new luxe wooden boards and are lovingly wrapped, perfect as a gift for yourself or someone special!
Availability
Teal/Titanium/Olive

Black/Tortoise shell/Olive

Black/Glitter/Olive
Share